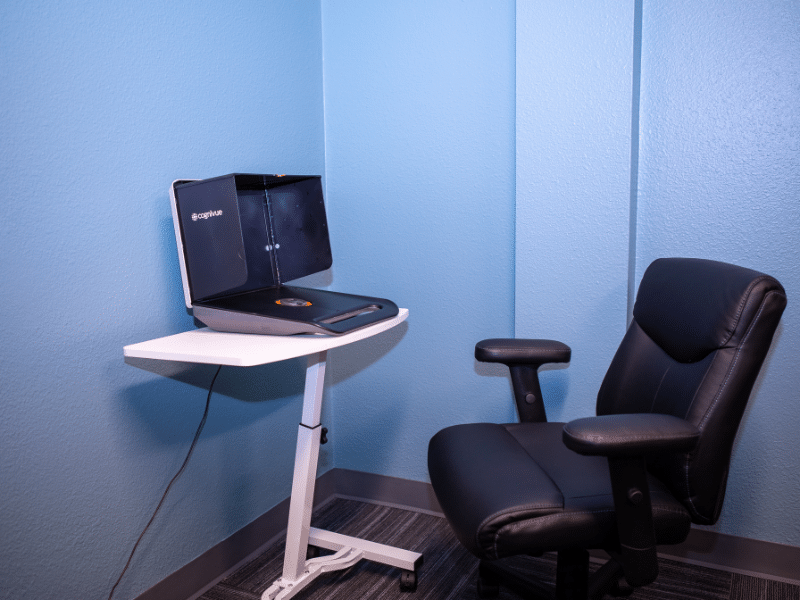 At Alison Burks Clinic of Hearing, Inc., we are committed to delivering exceptional care for our patients. We are pleased to announce the introduction of cognitive screenings with Cognivue Thrive, an innovative and FDA-cleared technology that is utilized by neurologists and other medical professionals.
What is Cognivue Thrive?
Cognivue Thrive is a state-of-the-art assessment tool designed to evaluate cognitive function. By conducting complimentary cognitive screenings alongside your hearing evaluation, we aim to gain insights into the potential impact of hearing loss on your cognition and track your progress after fitting.
How does it work?

This advanced tool assesses three key domains crucial to overall cognitive performance: memory, visuospatial skills, and executive function. Regardless of age, these factors significantly contribute to a person's overall capabilities. Cognivue Thrive also measures reaction time and processing speed, two critical performance parameters. Through this comprehensive analysis, we can identify any potential impairments promptly and take proactive steps to enhance the quality of life for our patients. Furthermore, the results serve as a valuable tool for monitoring progress over time, ensuring we are on the right path.
What's next?

If you are interested in learning more about Cognivue Thrive and its revolutionary cognitive assessment capabilities, we encourage you to reach out to Alison Burks Clinic of Hearing, Inc. Our knowledgeable team is here to provide you with all the information you need about this groundbreaking assessment tool.